LPixel Wins the "Innovation Award" at the French Business Awards 2018
Tokyo, Japan – February 2, 2018 – LPixel Inc., a leader in image processing and analysis for life science and medical research, is pleased to announce that it has been selected as the recipient of the Innovation Award on January 31st, 2018 at the seventh edition of the French Business Awards hosted by the French Chamber of Commerce and Industry in Japan. LPixel received this recognition for its cutting edge technologies for the revolutionary image analysis cloud platform, IMACEL, and its medical image diagnostic support technology, EIRL, both of which are powered by artificial intelligence to bring efficiency to life science research and medical diagnosis.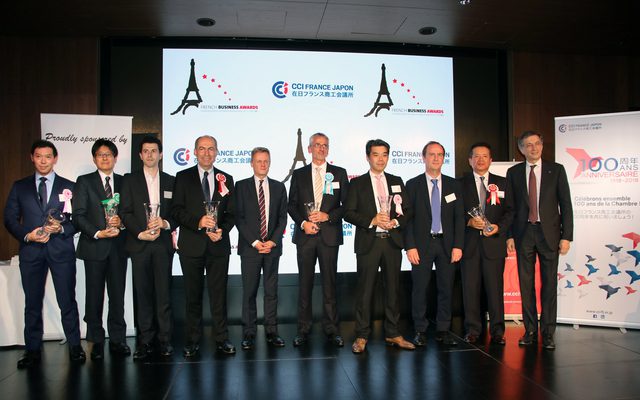 The French Business Awards is organized annually by the French Chamber of Commerce and Industry in Japan, and honors and promotes the successes of innovation across all industries. The awards also acknowledge the important social contributions made by organizations through their commitment to community, ethical behavior and environmental sustainability.
"I would like to extend by gratitude to the board members of this event for taking our company's invention into consideration. A huge thanks goes to the LPixel team, for making our innovation possible," said General Manager, Junichi Shibuya.
LPixel hopes to amplify its research and development efforts overseas and in Japan with its extensive know-how on advanced life science image analysis.
---
About LPixel
LPixel is a leader in advanced image analysis and processing technology encompassing the life science field. Founded in March 2014, LPixel is dedicated to offering research facilities top-tier image analysis technologies and medical diagnosis systems, both of which adopt advanced AI technology. The company is currently working with the National Cancer Center Japan and other research institutions for further the development of AI-based medical diagnosis software. For more information, please visit https://lpixel.net/en/.