LPIXEL to Attend ITEM 2019
Tokyo, Japan ― April 8, 2019 ― LPIXEL Inc., a leader in image analysis and processing in life science and medical research, announced its participation at the International Technical Exhibition of Medical Imaging (ITEM) 2019 scheduled to take place from Friday, April 12, 2019 to Sunday, April 14, 2019. ITEM is an academic exhibition organized by the Japan Radiology Congress (JRC), covering a wide range of medical diagnostic imaging equipment and related appliances. During the exhibition, LPIXEL will be showcasing the latest in its development efforts of its medical image diagnostic support technology, EIRL. Held at the same time as ITEM, Dr. Akitoshi Shimazaki from the Department of Diagnostic and Interventional Radiology of Osaka City University Graduate School of Medicine, will be giving an oral presentation on "Deep Learning for Detecting Lung Cancers in Chest Radiographs" at the 78th Annual Meeting of the Japan Radiological Society to report the results of the research. LPIXEL is currently engaged in a collaborative research agreement with Osaka City University.
Members of LPIXEL will be greatly looking forward to seeing everybody at the exhibition.
Exhibition Details:
| | |
| --- | --- |
| Official Website: | http://www.jira-net.or.jp/event/item.html |
| Schedule: | Friday, April 12, 10:00 – 17:00 / Saturday, April 13. 9:30 – 17:00 / Sunday April 14, 9:30 – 15:00 |
| Place: | Pacifico Yokohama Hall A (partial), B,C,D Booth D017 |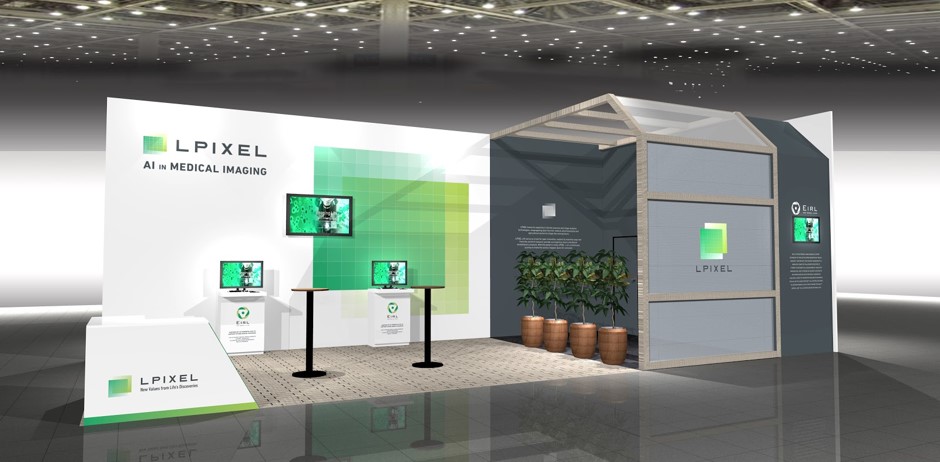 To book an appointment with us during the exhibition, please follow the link
Presentation Details:
| | |
| --- | --- |
| Date: | Saturday, April 13, 11:00 – 14:00 |
| Place: | Pacifico Yokohama 313+314 |
| Presenter: | Dr. Akitoshi Shimazaki, Dept. of Diagnostic and Interventional Radiology, Osaka City University Graduate School of Medicine |
| Topic: | Deep Learning for Detection Lung Cancers in Chest Radiographs |
| Program: | Oral Presentation Programs |
About LPIXEL
Founded in March 2014, LPIXEL is a University of Tokyo spin-off that hones its expertise in life science image analysis. LPIXEL unifies artificial intelligence and its image analysis technologies to develop and provide advanced software for researchers and professionals in the life science industry, including the medical, pharmaceutical and agricultural sectors. LPIXEL is currently working in collaboration with the University of Tokyo, the National Cancer Center Japan and other research institutions to further the development of its AI-powered medical diagnosis technology. For more information, please click here
Contact Details
LPIXEL Inc.
TEL:03-6259-1713   Email:pr@lpixel.net