LPIXEL Speaks at 1st Anniversary Celebration of the Consulate-General of Japan at CIC
Tokyo, Japan – May 13, 2019 – LPIXEL Inc., a leader in image analysis and processing in life science and medical research, announced that its Head of North America Business, Partha P. Paul, participated in an event hosted by CIC Cambridge to commemorate the one year anniversary of the Consulate-General of Japan in Boston's satellite office. The event featured a panel discussion with speakers from Japanese companies from various sectors located in the Boston innovation ecosystem. Paul spoke on the panel alongside Akinori Kochi, General Manager of Mitsubishi Heavy Industries America, Inc. and Fumitaka Mori from Regimes Ventures and Venture Partner. During the panel, Paul shared the advantages of being based in Cambridge, LPIXEL's technologies and goals for entering the North American market. The event took place on Monday, May 13, 2019.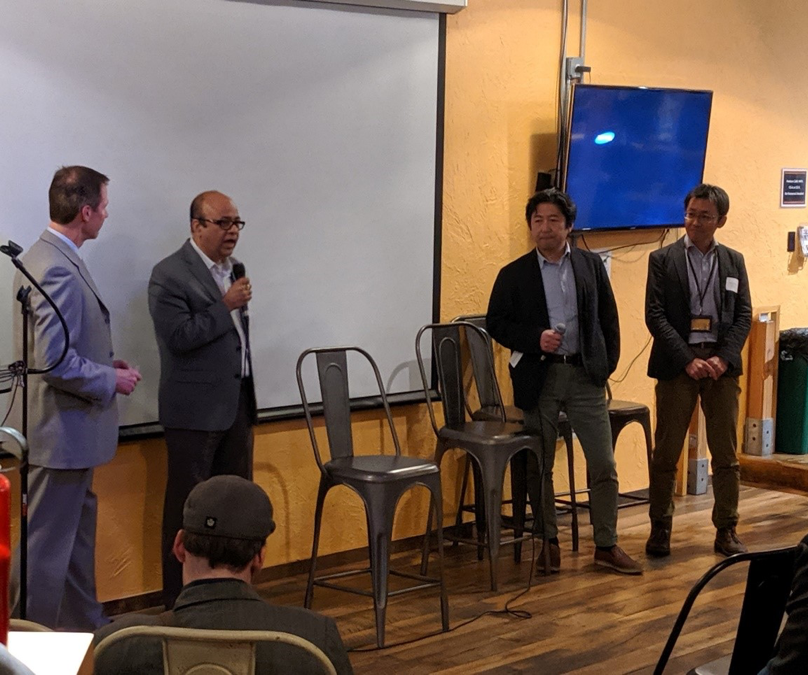 About LPIXEL
Founded in March 2014, LPIXEL is a University of Tokyo spin-off that hones its expertise in life science image analysis. LPIXEL unifies artificial intelligence and its image analysis technologies to develop and provide advanced software for researchers and professionals in the life science industry, including the medical, pharmaceutical and agricultural sectors. LPIXEL is currently working in collaboration with the University of Tokyo, the National Cancer Center Japan and other research institutions to further the development of its AI-powered medical diagnosis technology. For more information, please click here.
Contact Details
LPIXEL Inc.
TEL:03-6259-1713   Email:pr@lpixel.net