LPixel Announces Joint Research Agreement with the University of Duisburg-Essen
Tokyo, Japan – November 30, 2017 – LPixel is proud to announce the joint research agreement with the Medical Faculty of the University of Duisburg-Essen, located in Duisburg state North Rhine-Westphalia (NRW), Germany. The collaboration will aim to evaluate the performance of LPixel's AI medical image diagnostic support technology, EIRL. A signing ceremony was held to commemorate this collaboration.
Through this joint research with the University of Duisburg-Essen, LPixel plans to further amplify its research and development efforts of EIRL overseas. LPixel hopes to contribute to both the domestic and global advancement of the medical industry by putting forth its best efforts to prevail EIRL's powerful technologies capable of assisting doctors in the medical diagnostic process.
■Images of the Signing Ceremony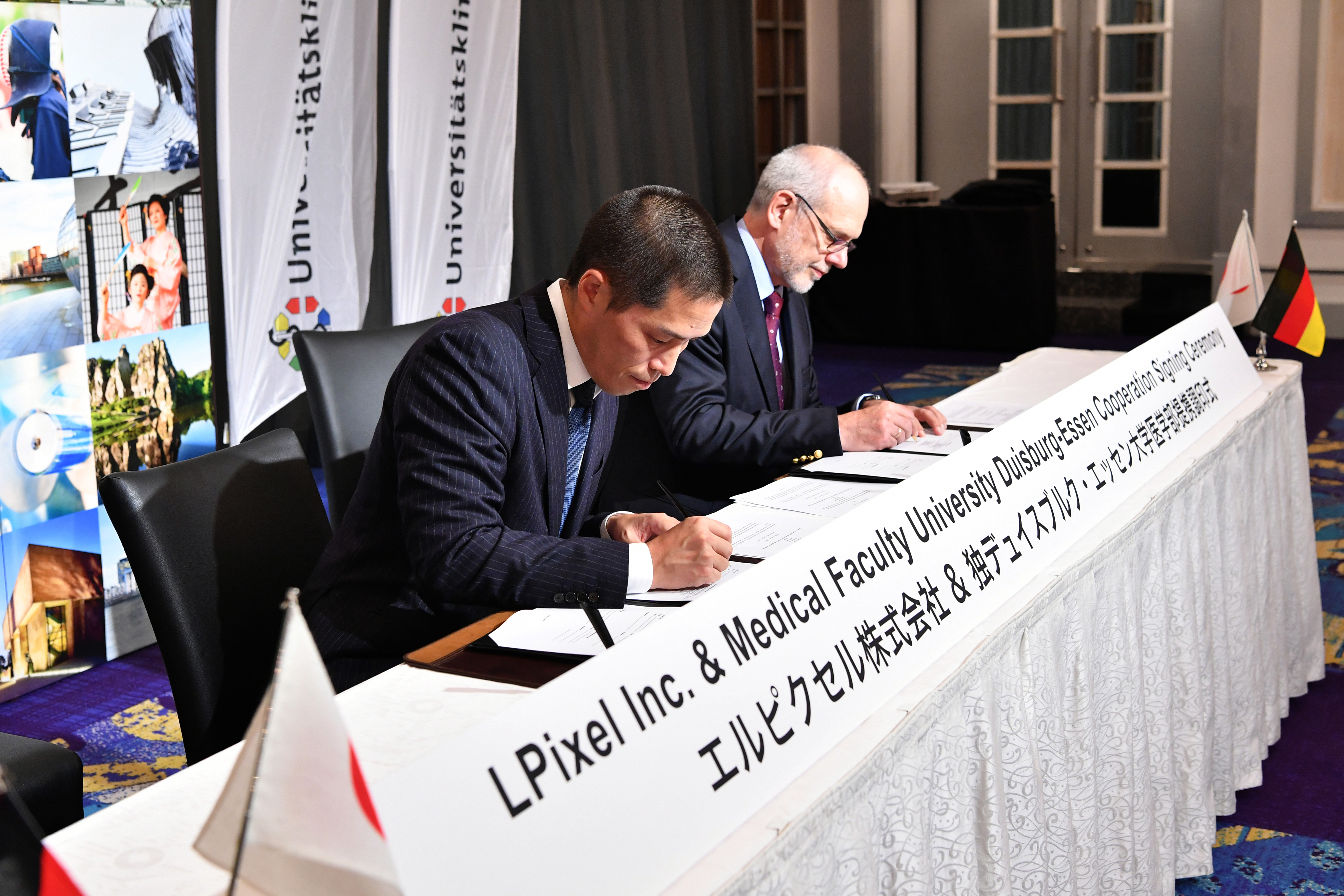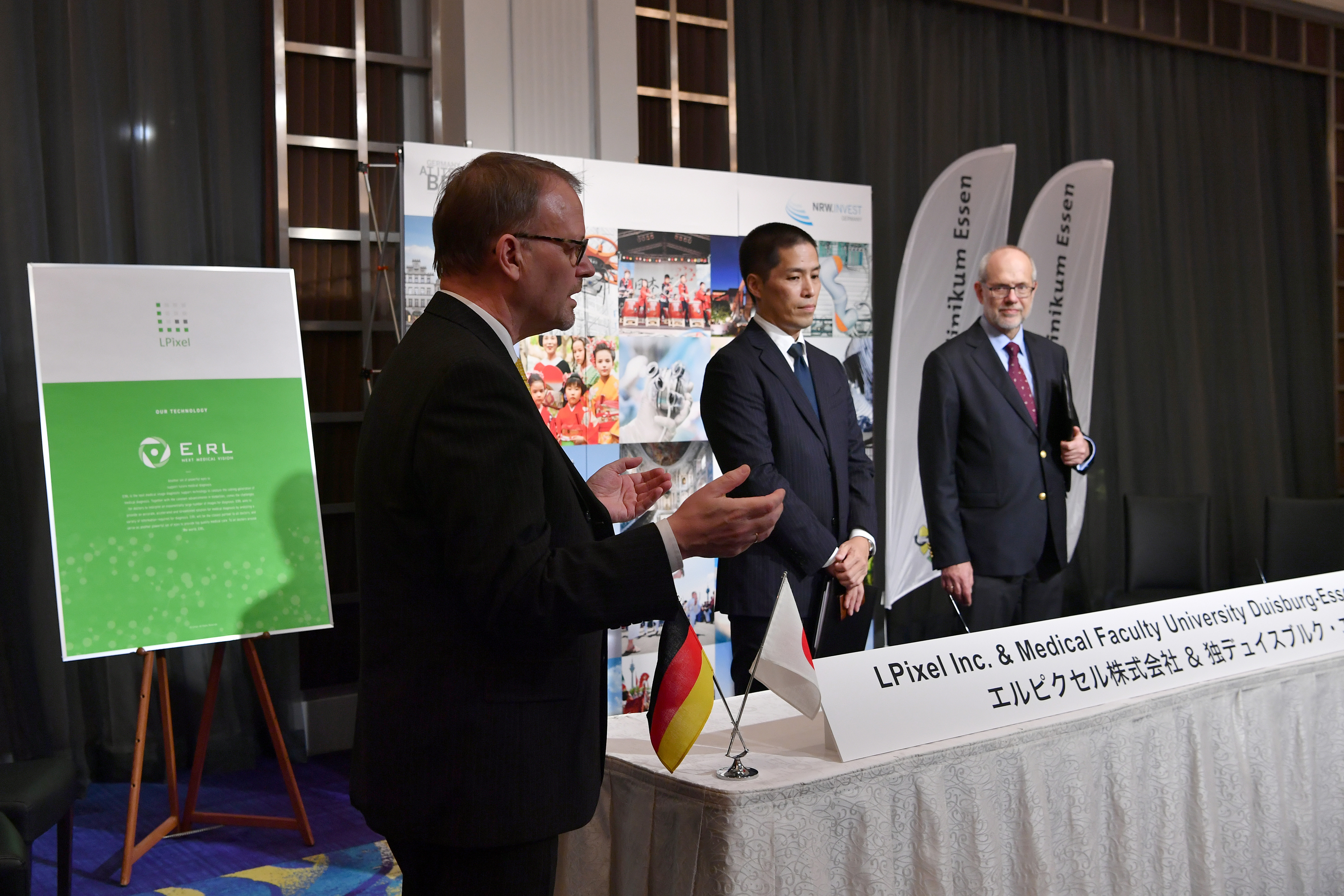 About EIRL
EIRL is the collective name given to LPixel's AI-based medical image diagnostic support technology. LPixel has implemented EIRL in the ongoing research and development of various areas of medical image diagnostics, such as MRI scans of the brain and breasts, chest X-rays, large intestine endoscopy and pathology. LPixel is pleased to unveil its total line of 10 diagnostic themes. EIRL is characterized by a plethora of powerful and unique capabilities. In addition to being double and triple checked by doctors, the data used to train EIRL is comprised of images that led to an accurate diagnosis. EIRL's capabilities are further amplified with its ability to learn from a limited number of data with efficiency and accuracy, accommodate to images of varying quality, and integrate seamlessly with PACS. Moving forward, LPixel will expand its research and development efforts, and aim to use EIRL in medical applications after performing the necessary procedures in accordance with the applicable laws and regulations.
---
About LPixel
LPixel is a leader in advanced image analysis and processing technology encompassing the life science field. Founded in March 2014, LPixel is dedicated to offering research facilities top-tier image analysis technologies and medical diagnosis systems, both of which adopt advanced AI technology. The company is currently working with the National Cancer Center Japan and other research institutions to further the development of AI-based medical diagnosis software. For more information, please visit https://lpixel.net